The skits and puppet shows in this resource catalogue were originally written by Tim Edgren for presentation at Lake City Community Church in AWANA Club meetings, or for a Family-Integrated Sunday School Class, including audience children as young as third grade. They are designed to be presented in 5 to 20 minutes by teenage actors with a sense of fun and a willingness to engage in physical humor.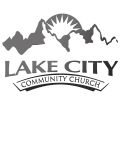 These skits were generally presented to an audience of about 50 students and leaders with about 40-60 minutes of prior rehearsal. For best results, the actors should memorize their lines or have minimal reliance on scripts, so they can focus on portraying the characters more effectively. These skits may be freely used as governed by a non-commercial Creative Commons License.
Special tribute to the many skilled and enthusiastic actors and actresses in the AWANA program and in our Family-Integrated Sunday School Class, who made these skits possible and worked faithfully to present them to our audiences. And of course, heartfelt thanks to Joshua, Rachel, Daniel, David and Sarah, my always-willing and highly-talented resident actors and actresses.